MeetPlat
Meeting Room Information Screen
MeetPlat Display is placed outside of your meeting rooms and shows the daily availability of the room.
Through the feature of the touch screen, it allows you to schedule meetings directly on its screen
It has a On-Premise license, so you buy one time and use it for life.
MeetPlat System is a part of your current calendar system such as GSuite, Exchange and Office 365. It integrates smootgly to the room resources and all information is synced between current calendar and the display.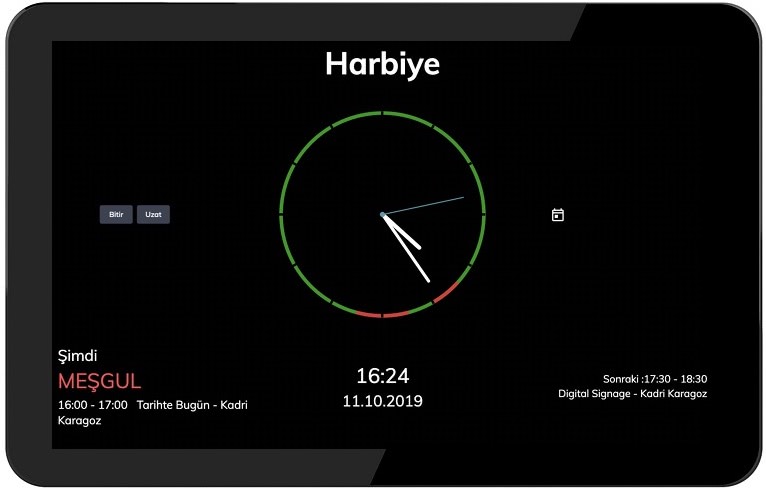 Easy to Use
Led strip lights
Custom design
Multiple language
Touch display
Check-In
Room PIN
RFID input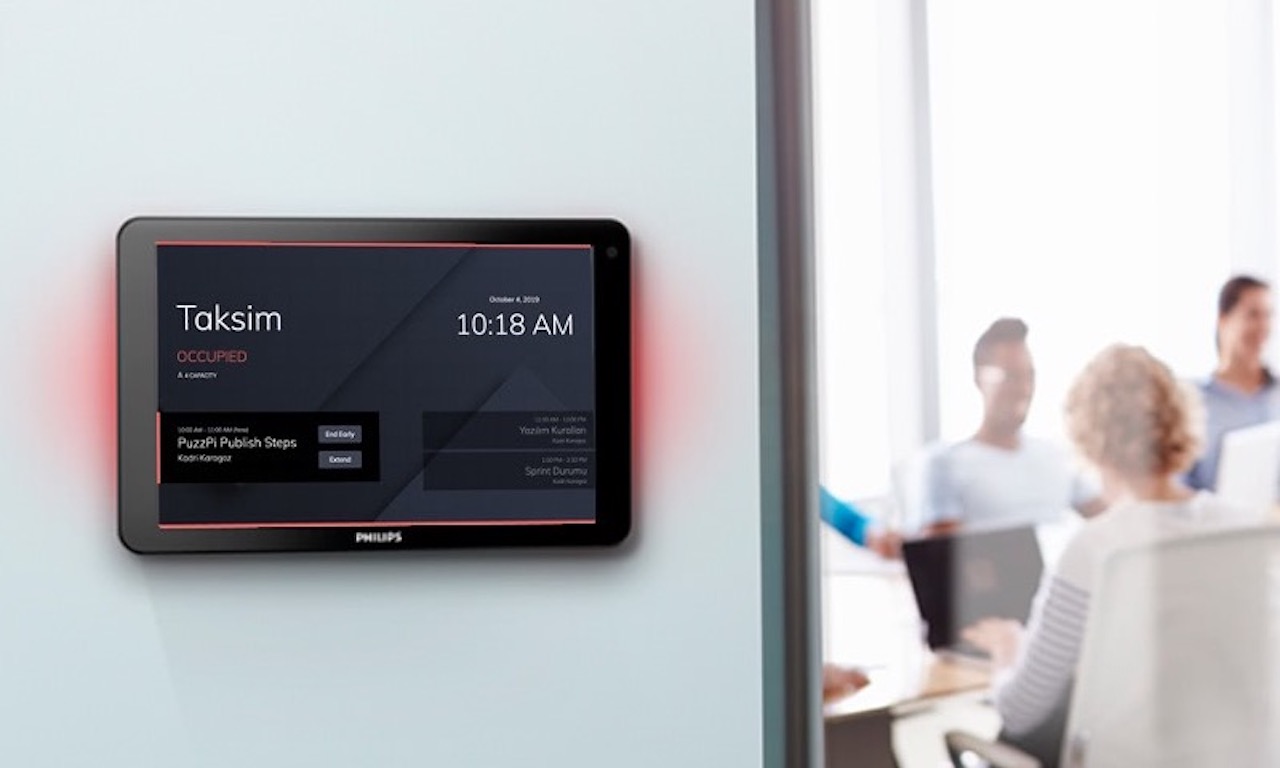 Design
Background switching, multi-language support and modern looks
Integration
MeetPlat is fully integrated with Office 365, Exchange and GSuite
Touch
Instant meeting, find room, Check-In, PIN, End Early, Extend and more other features
Check-In
If the meeting is not approved on time, it is removed.
Room PIN
You can prevent unauthorized access to rooms by PIN.
End Early
If the meeting ends early, you can end it on the screen.
Extend
You may want extra time via the display
Find Room
Through the screen you can see which rooms are available.
Privacy
Improve security by hiding the meeting subject.
Integration
Office 365, Exchange and GSuite integration. End-to-end connectivity with Active Directory and HR Applications



Led Strip Lights
Philips 10.1" sets the side LEDs of the displays to red (busy), green (available), yellow (meeting approaching).
Embedded
Samsung, LG, Philips, Android, Raspberry. No additional hardware required
ON-OFF Timer
You can schedule opening and closing times on a weekly and change them on the admin panel at any time.
Working on All Platforms
The Admin Panel works on Windows, Linux, MacOSX operating systems.